Apr 03,2023 by Sophie Poppins
Bras that Boost Confidence: The Top Picks for Older Women
As women age, their bodies go through a number of changes, including changes in breast size and shape. This can make finding the right bra a challenge. Many older women struggle to find a bra that fits comfortably, offers adequate support, and flatters their changing bodies. In this article, we will offer some tips on how to choose the right bra for older women.
Get a Professional Fitting
One of the most important things you can do when choosing a bra is to get a professional fitting. As you age, your breasts may change in size and shape, and a professional fitting can help ensure that you are wearing the correct size. A professional bra fitter will measure your bust, take into account your body shape, and suggest bras that will fit well and provide the support you need.
Different Types
When it comes to bras, there are many different types to choose from. Each type is designed to offer different levels of support, coverage, and shaping.
Push-Up Bra
A push-up bra is designed to enhance the appearance of cleavage by lifting and pushing the breasts together. It typically has padded or underwire cups that provide lift and support. Push-up bras come in a range of styles, from subtle enhancements to dramatic plunging necklines.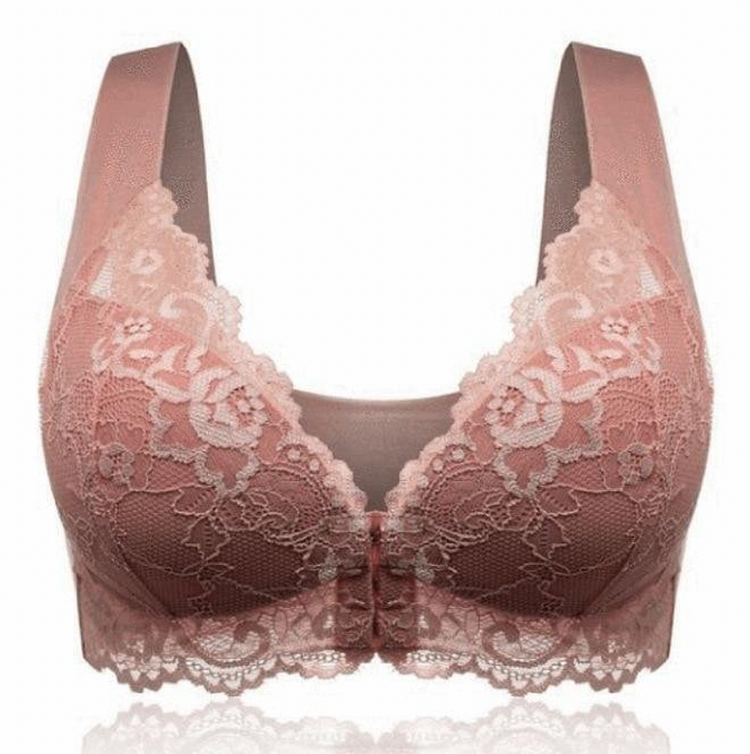 Wireless Bra
A wireless bra is a bra without underwire. It typically has soft cups that provide light support and comfort. Wireless bras are often made from breathable materials, such as cotton or bamboo, and are ideal for everyday wear.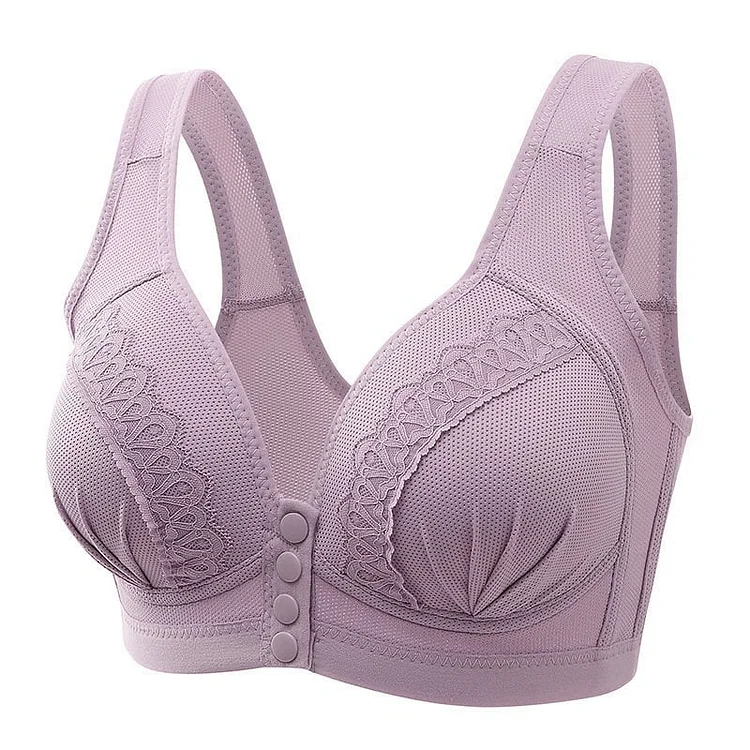 Choose the Right Material
When choosing a bra, it's important to consider the material it's made from. Look for bras made from breathable materials like cotton or bamboo. These materials will help keep you cool and comfortable, especially during hot weather. Avoid bras made from synthetic materials like nylon or polyester, as these can trap sweat and cause irritation.
Cotton is a popular choice for bras as it's breathable, soft, and comfortable. It's a natural fiber that absorbs moisture and allows air to circulate, making it an excellent choice for hot and humid weather. Additionally, cotton bras are easy to care for and can be washed in the machine.
Bamboo is another breathable material that is becoming increasingly popular in the lingerie industry. It's an eco-friendly and sustainable fabric that has natural antibacterial properties, making it an excellent choice for sensitive skin. Bamboo bras are also known for their moisture-wicking properties, which means they can keep you dry and comfortable all day long.
Synthetic materials like nylon and polyester are commonly used in bras, but they may not be the best choice for everyone. While these fabrics are durable and can retain their shape well, they tend to trap heat and moisture, which can lead to skin irritation and discomfort. However, some synthetic materials like microfiber are designed to be moisture-wicking, making them a better choice for those who sweat a lot.
Prioritize Comfort
As you get older, comfort becomes more important. Look for bras that are comfortable to wear for extended periods of time. Soft fabrics like cotton or silk can feel more comfortable against the skin. Look for bras with padded straps and seamless cups to avoid irritation or discomfort.
Consider the Occasion
When it comes to choosing the right bra, it's important to consider the occasion. Different situations may call for different levels of support and coverage. For everyday wear, you want a bra that is comfortable and supportive, while for special occasions, you may want to opt for something that offers more lift or shaping.
For strapless dresses or tops, a strapless bra is a must. These bras are designed to be worn without shoulder straps and typically have underwire and silicone or elastic bands that help to keep them in place. If you prefer, some strapless bras also come with removable straps, allowing you to wear them with a variety of tops.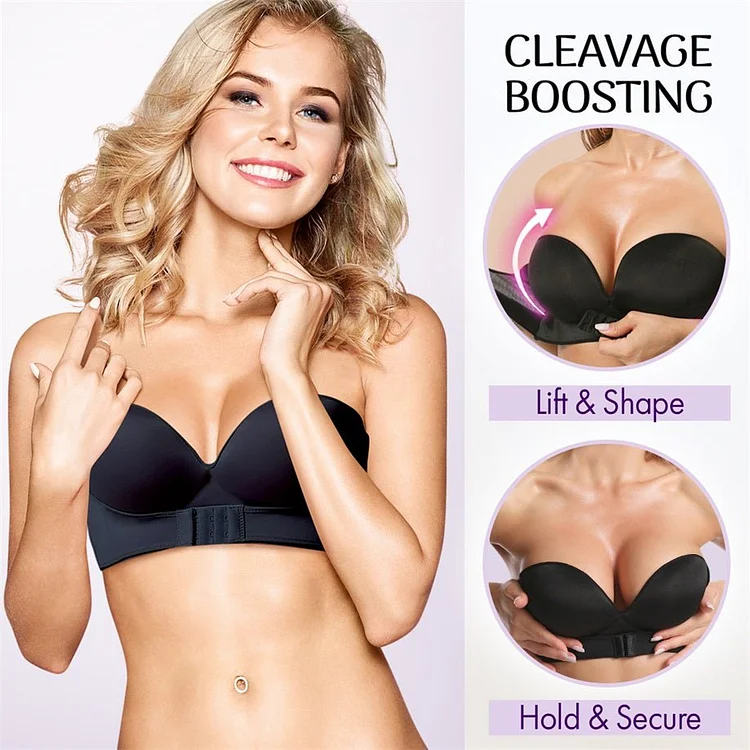 Don't be Afraid to Try Something New
As your body changes, your bra needs to change too. Don't be afraid to try new styles like Posture Correctors. You may find that a bra you use to wear no longer fits comfortably or provides the support you need. Experiment with different styles until you find the right fit.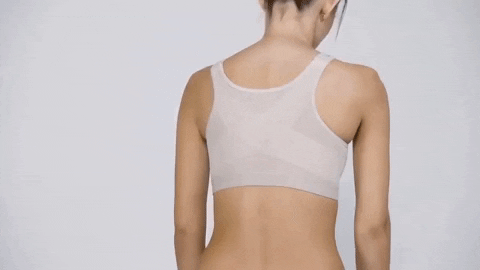 In summary, it's crucial for older women to choose the appropriate bra to ensure optimal comfort, support, and confidence. Aging bodies require different types of bras to provide adequate support and comfort, making it essential to consider factors such as size, style, material, and occasion when selecting a bra. Wearing a well-fitting bra can improve posture, alleviate discomfort, and enhance the overall appearance of clothing. Given the wide range of options available, trying on different bras and experimenting with styles is crucial to finding the perfect fit.